He looks right at home Drac! Where he belongs - in his favourite spot.
Thank you, Rosaboobie! That's my half Pit Bull/half Australian Shepherd stray who adopted us out here in the country about 5 years ago. She was chipped and we found out where she came from, but the guy told us we could keep her. He had to keep her chained up all the time because she kept running off. She had been lost running in the woods for 2 weeks when she ended up in our barn. Hands down, the sweetest dog I've ever met!
When life gives you lemons, make lemonade. When life gives you tomatoes, make Bloody Marys.
Dastardly Demon

Posts: 9439
Joined: Thu Oct 12, 2006 2:55 am
Zodiac:
Hmmm, and I wonder just what he was running away from! Has he ever run off since you adopted him?
Boobie
If people had hearts like dogs, the world would be a better place!
I don't think she was running away from anything. Her first owner tried to make a house dog out of her and she just has too much energy for that. That woman gave her to the guy who lives out here in the country after she ate two couches. What happens is that she smells something interesting and bounds off after it. Then she has just never learned to find her way home. Most dogs will track themselves back home. We did keep her tied up for the first few months we had her unless we were outside with her, hoping she would learn to stick around instead of tearing off after something the minute we took her off the lead. She finally figured it out, but I got a collar with our contact information on it just in case.

She also had killed some of the neighbor's chickens at the place she was before us. Dave took her to "chicken school" to teach her they were not to be chased. He just took her into the chicken house with him on a lead and simply said "NO" if she tried to go after them. After about a week, he took her in with him off the lead and did the same thing. It only took a couple of weeks and now she can be sleeping on the porch with several chickens sitting out there with her.
When life gives you lemons, make lemonade. When life gives you tomatoes, make Bloody Marys.
Flighty Administrator

Posts: 10467
Joined: Tue Jun 01, 2004 1:40 pm
Zodiac: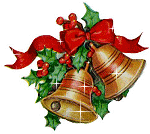 Merry Christmas, everyone!
My sister-in-law had a nice spread yesterday for family and friends, and we all had a good time despite the gloom and heavy rain. I'm spending the afternoon cleaning up my dining room where I have gift wrap rolls, paper snips, ribbon, tags, boxes, scissors, red pens, tape, and cards strewn over every surface. It looks like a cyclone went through a Christmas store.
It's not hoarding if it's books, games, rubber stamps or chocolate.
---
Return to "General Talk, Comments or Questions"
Who is online
Users browsing this forum: No registered users and 1 guest