Fran Bow
is an often creepy psychological adventure game, so I thought it would be appropriate for a differences puzzle as Halloween approaches. Take turns finding the 27 differences between the two screenshots. Since I'm getting used to a new graphics program, the pictures haven't been cropped exactly the same, so ignore any perceived differences around the border.
Original: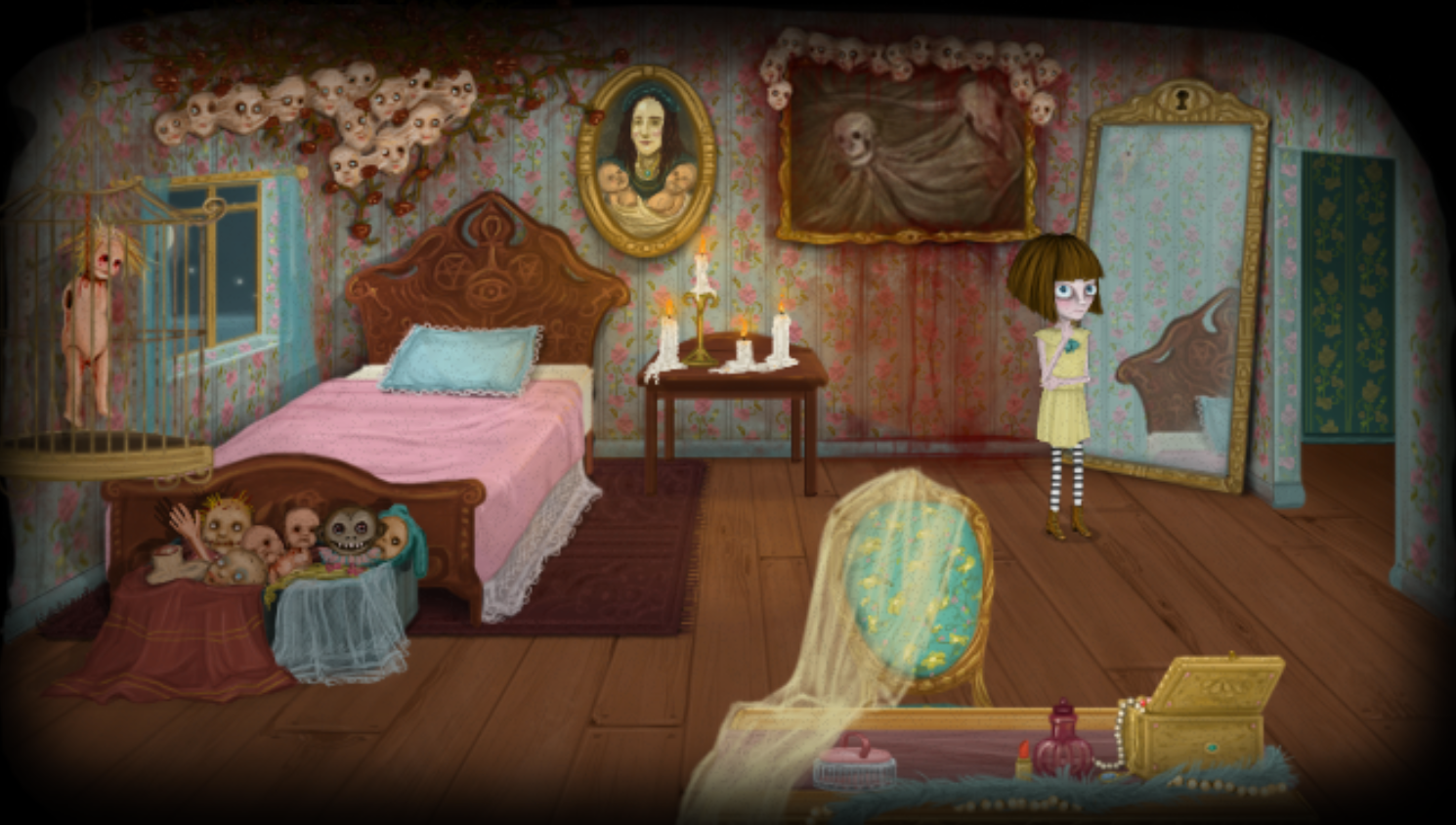 Differences: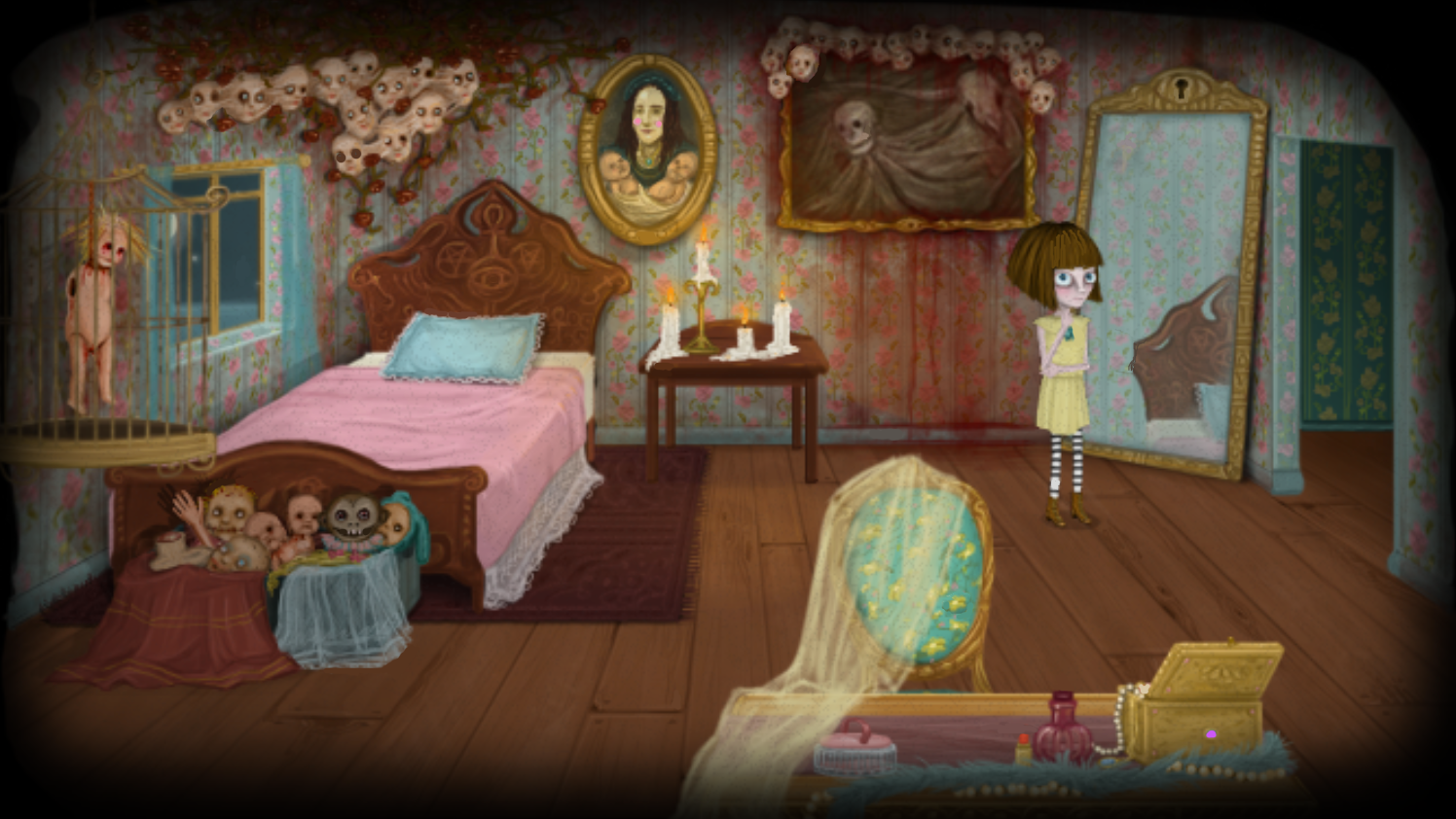 1 - The lady in the oval painting has rosier cheeks.
2 - The lipstick is shorter.
3 - There's an extra head around the rectangular painting.
4 - The dripping wax of leftmost candle is different.
5 - The back of the jewelry box has a pink instead of a turquoise stone.
6 - A star in the sky is missing.
7 - Fran's stocking is missing a stripe.
8 - The keyhole over the mirror is a different shape.
9 - The monkey at the foot of the bed is missing some teeth.
10 - The eyes of the lowest hanging head are darker.
11 - The head with the yellow hair has had a haircut.
12 - Fran's green bow is smaller.
13 - Fran's hair is lighter in the front.
14 - A red gem in the jewelry box is now white.
15 - The eye on the headboard has no pupil.
16 - The skull in the painting has a smaller mouth.
17 - The middle circle is missing from the bottom of the oval picture frame.
18 - The reflection of the headboard in the mirror has been altered.
19 - The chair has an extra yellow flower.
20 - There's an extra rose between the second and third heads on the left.
21 - The top of the glass bottle is missing its tip.
22 - The trim on the top of the blue pillow is missing.
23 - A nail is missing from one of the floorboards.
24 - The small dark spot in the mirror is missing.
25 - The edge of the light blue cloth has been trimmed.
26 - A pink flower is missing from the door frame.
27 - Some blood drips are missing from the baseboard under the painting.